Notes on Poetic Forms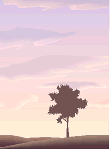 I've been working mostly with forms in poetry lately, and have discovered
much interest in what many refer to as "New Formalism." Sonnets, villanelles,
sestinas, and even lesser known forms like the triolet, are enjoying a resurgence
in popularity.
It's been a pleasure to me to explore the contemporary use of these forms,
and I thought I'd share some of what I've learned with visitors to my site.

I'll be adding to these forms as I become brave enough to try new ones!
Email me with any suggestions, comments, or experiences of your own!
See note at the end of this page for references I used. Some links are also
offered at the end, as well as within the guidlines.
--Blessings, KayDay
---
Sonnet
Note: The word, "sonnet," comes from the Italian for "little song." This poetic form addresses
the development of a single idea by presenting a problem, and then solving it or declaring it insoluble.
Or a situation may be presented, and then interpreted. A sonnet moves in one direction and then reverses.
Sonnets are written in iambic pentameter, or five stresses and five non-stressed syllables per line,
making up five feet, as:
da DA da DA da DA da DA da DA
Take a look at a very restrictive Canon on the English sonnet at the site, Sonnet Central.
T. W. H. Crosland was a well-known critic in the early 1900s. His guidelines helped me, although
I wouldn't take them overly seriously.
Italian Sonnet
This form consists of an octave (8 lines) and a sestet (6 lines). The octave sets up the poem
by presenting a problem, desire, or vision. The sestet presents the "volta," or turn of thought,
and seeks to solve the problem or conflict. In many traditional sonnets, the octave presented
the individual will or ego, and then yielded to the divine in the sestet.
The Italian sonnet never rhymes the closing couplet, and traditionally has the following rhyme scheme.
The sestet scheme can be varied in one of two ways as shown below. Modern writers take liberties
with the elements of the sonnet, but a poem written in the traditional form is one of the most pleasing
to the ear in the English language.
a
b
b
a

a
b
b
a
c (or c)
d (or d)
e (or c)
c (or d)
d (or c)
e (or d)
Shakespearean or English Sonnet
This form consists of three heroic quatrains (4 lines), and one rhyming couplet.
The three quatrains traditionally presented three aspects of an idea.
The final couplet makes explicit the theme of the quatrains.
The rhyme scheme is as follows:
a
b
a
b
c
d
c
d
e
f
e
f

g
g
---
Triolet
A triolet is an eight line form that contains a poem on charm, rather than passion, traditionally.
There are repeat lines within the form; the repititions should show a variety in emphasis or meaning.
This makes sense to me, because a repeat line in such a small poem is so conspicuous, that if there
aren't variations, it just appears to me to be there for the sake of the form.
Rhyme scheme is as follows; capital letters denote lines that must repeat:
A
B
a
A
a
b
A
B
---
Haiku
A form from the Japanese, originally the opening section of a renga, a sequential verse form that alternates up to 50 times
in 5-7-5 and 7-7- syllable parts written by two or more poets. The "kigo" was the key word or phrase that specified the season of the composition.
The haiku has been westernized to a 5-7-5 syllabication.
Reference Text for this page is: New Princeton Encyclopedia
of Poetry & Poetics (Princeton University Press, 1993).

---
COMMENTS? POST THEM HERE.